A few pictures of "The Kermit Dalek" and friends from C2E2 2015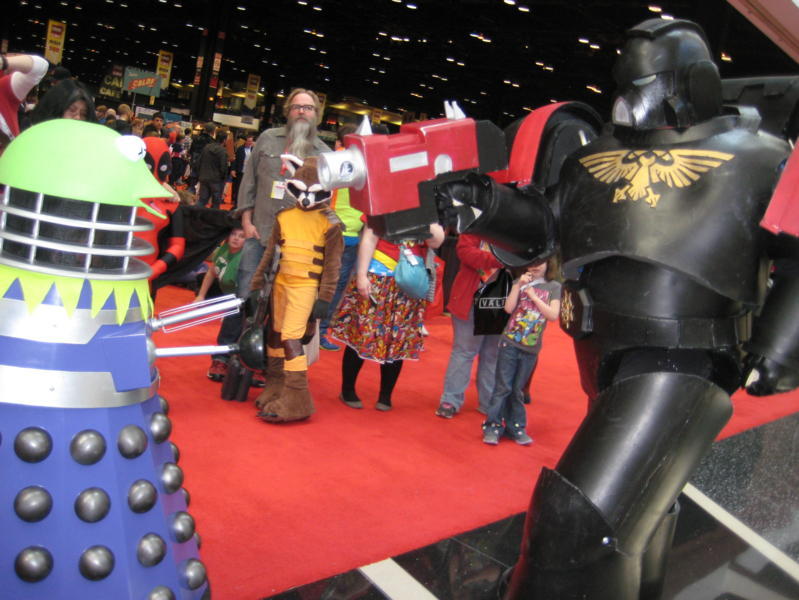 Warhammer 40K, the black armored beast battles the Kermit Dalek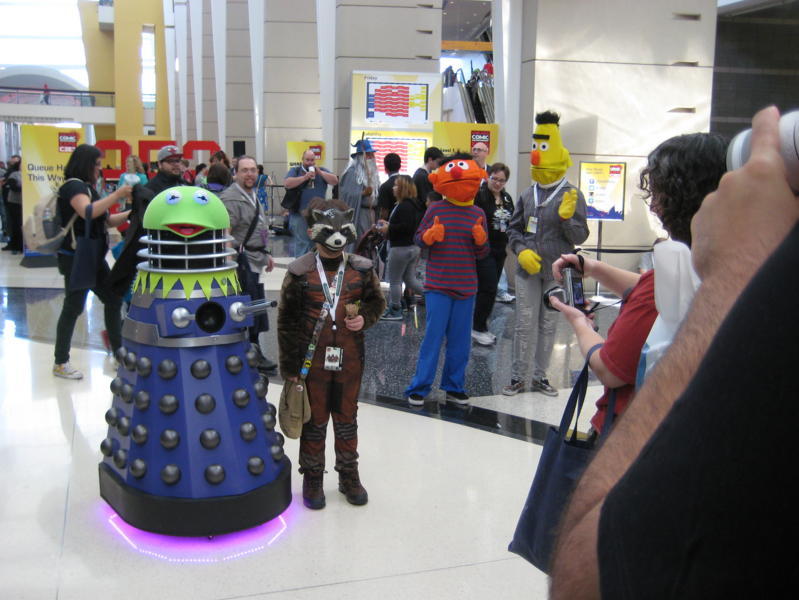 Young Rocket poses with the Kermit Dalek while Bert tries not to look at the camera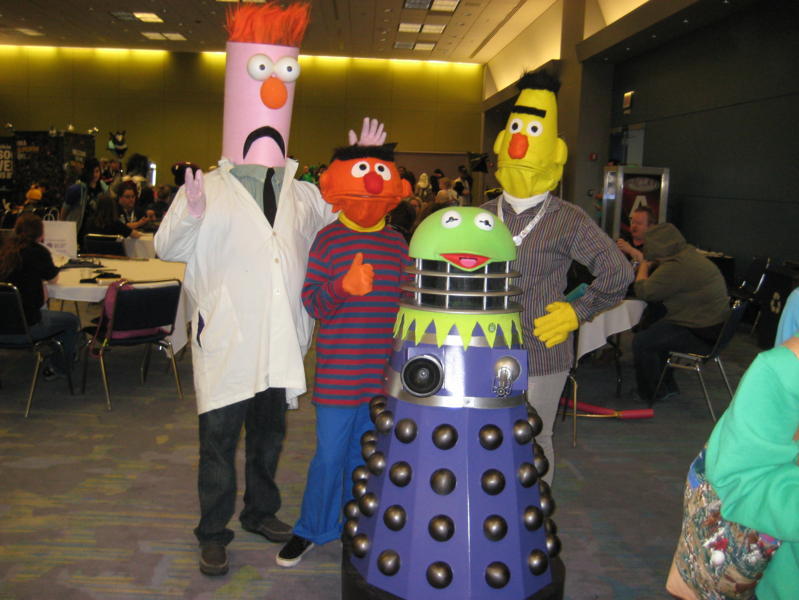 Our old friend Beaker needs to take a chill pill.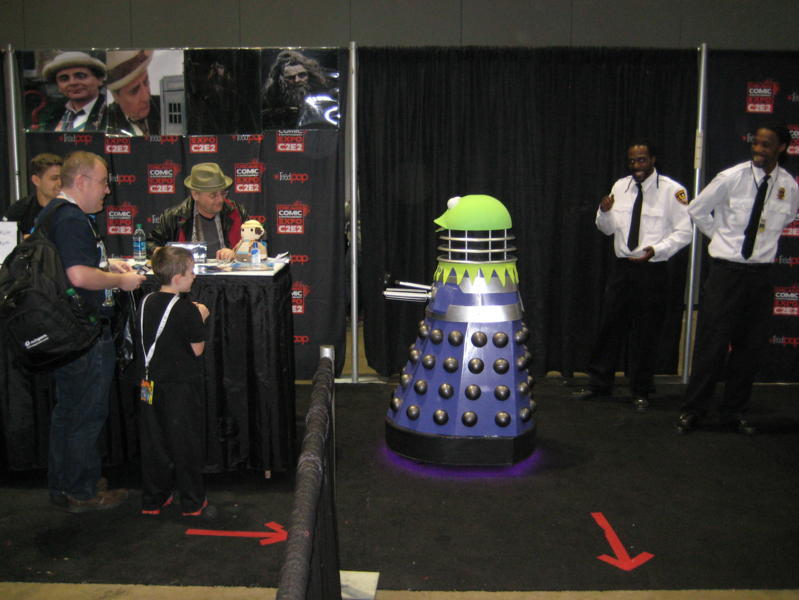 The Kermit Dalek goes in through the out door to score a free photo op with Doctor #7 Sylvester McCoy
(look at the security guards, they don't care)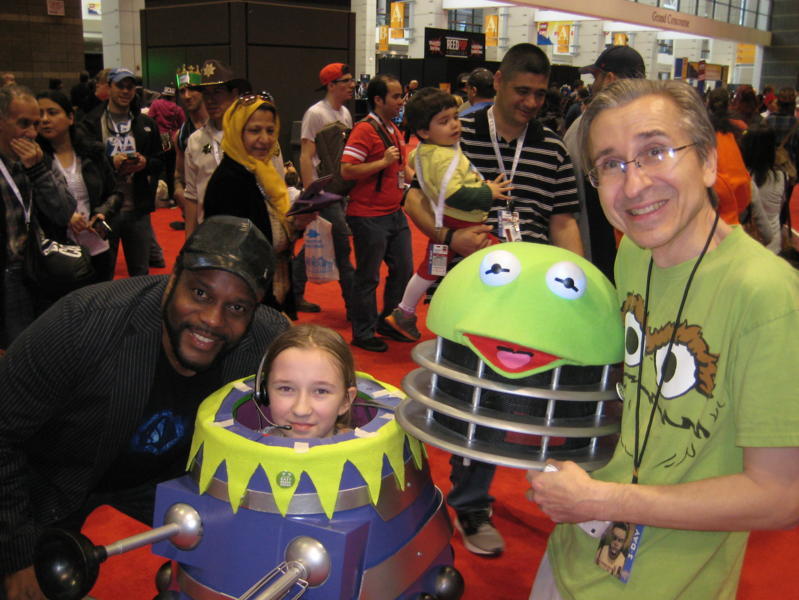 Chad L. Coleman, Tyreese from The Walking Dead flagged us down for a picture. How cool is that?
Check out his Instagram, over 10,000 likes!
http://instagram.com/p/19GGsWENK4/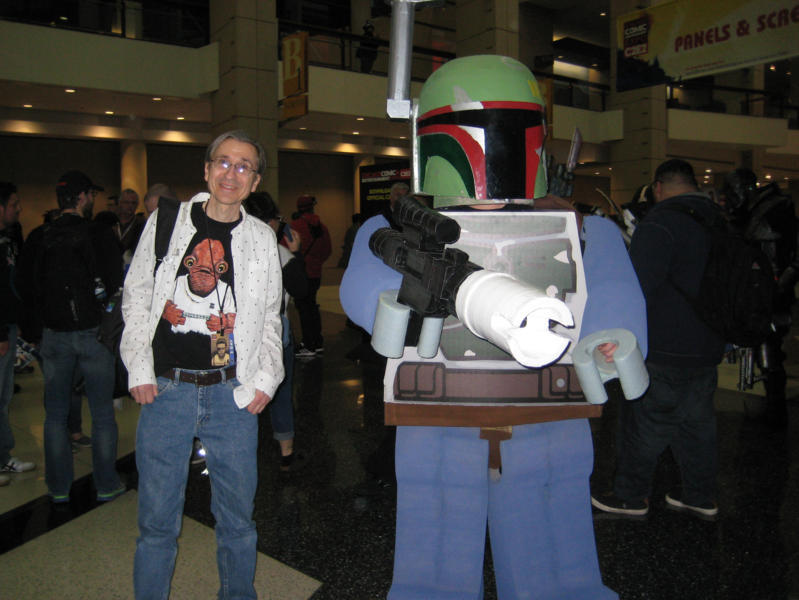 Wow, that's a big Lego Boba Fett!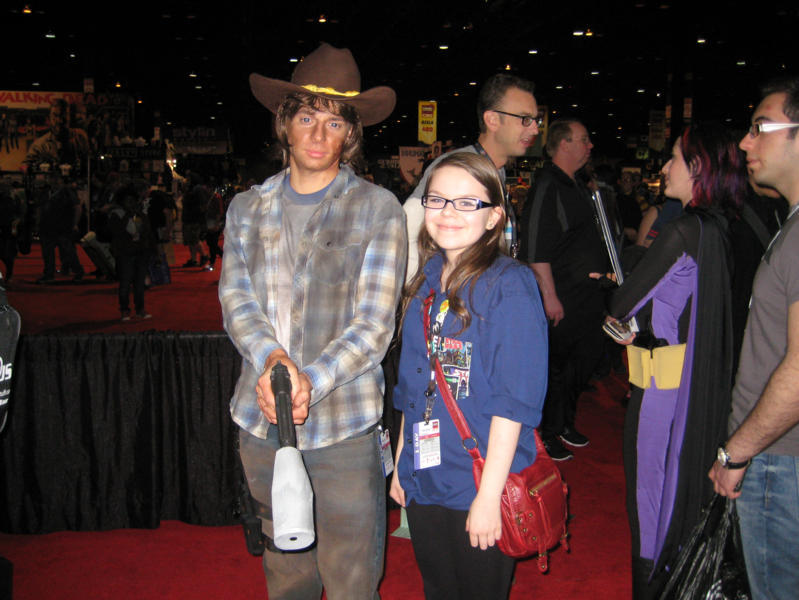 Carl from The Walking Dead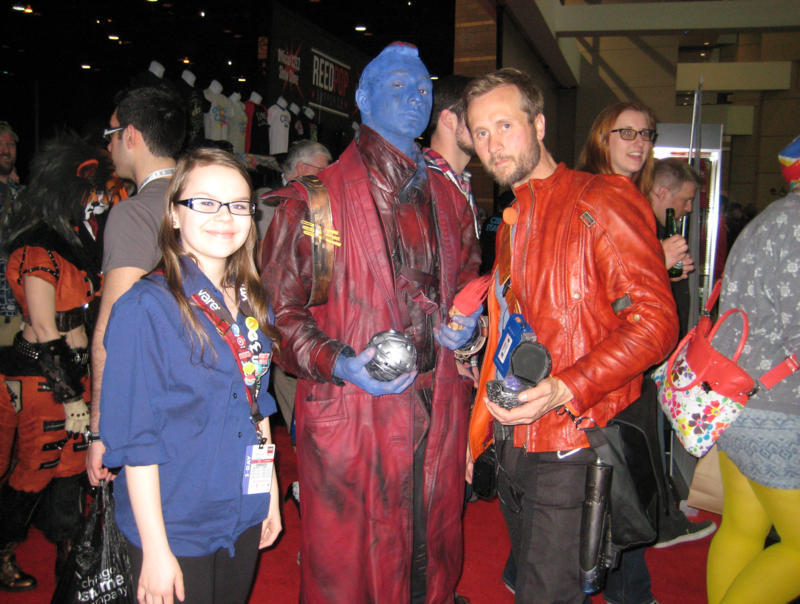 Yondu and Star-Lord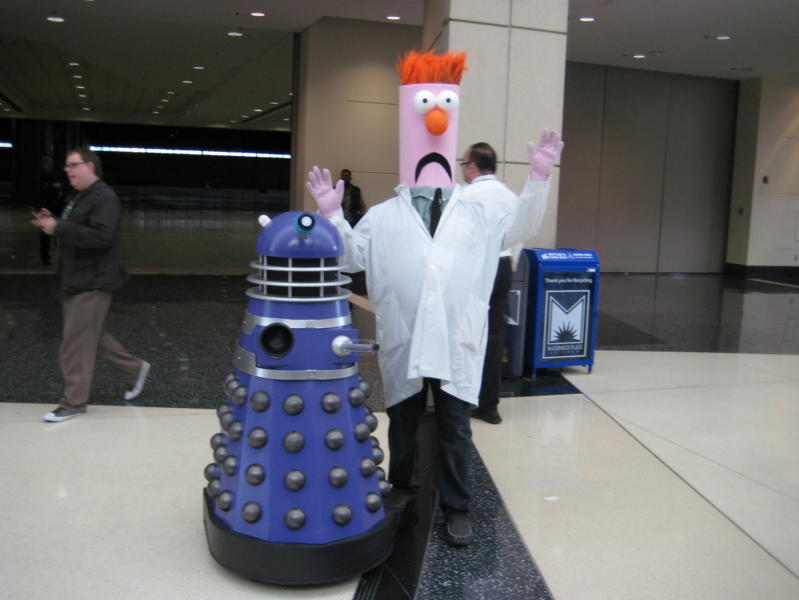 Nigel has captured his first Beaker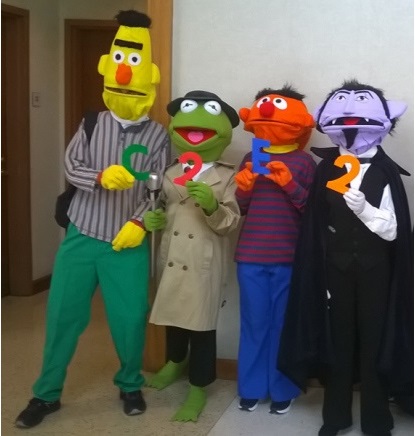 My very own group of Sesame Street Muppets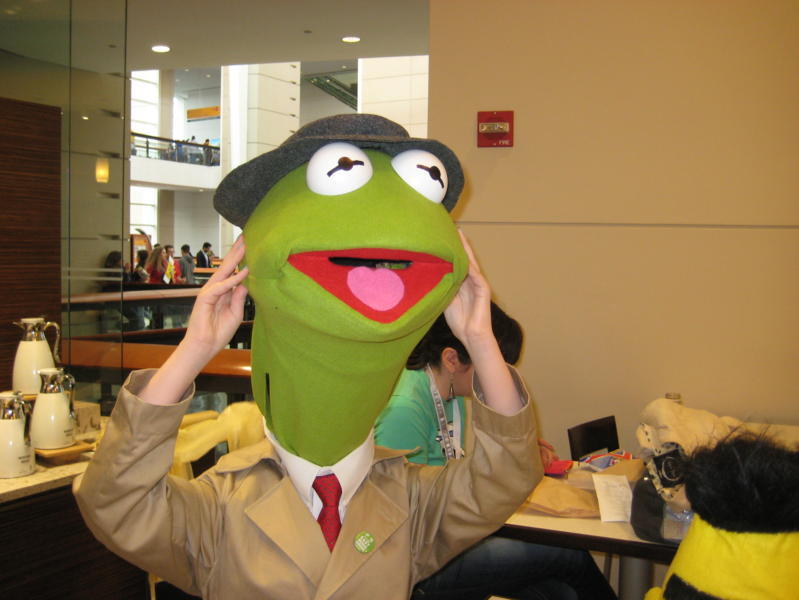 The rarely seen Long-Neck Kermit
(see the Kermit the Reporter costume build diary here)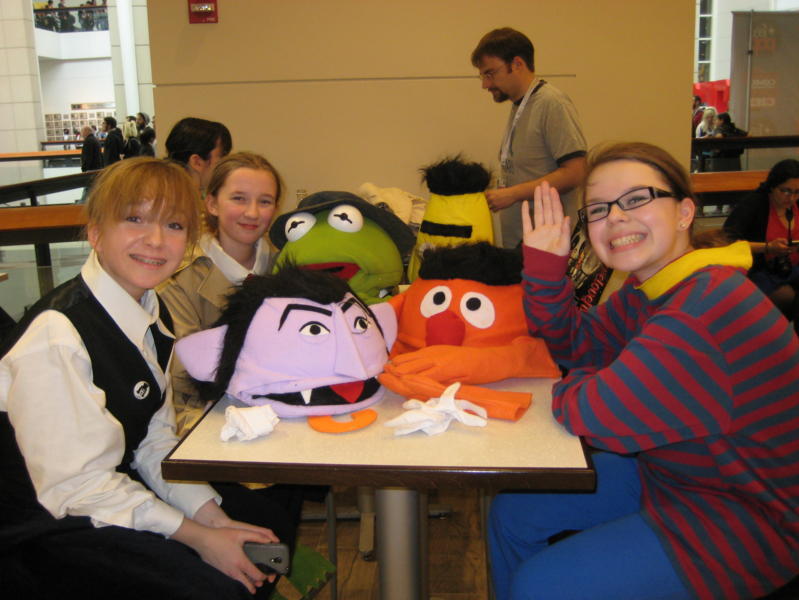 Sesame Street Cosplay Muppets unmasked
Making the Kermit Dome
Basically it's just:
an IKEA mixing bowl
2 rounded triangles of hardboard
a bent angle bracket and some screws
some green fleece
assorted felt for the mouth
carpet tape and some glue
(and some LEDs inside the eyes)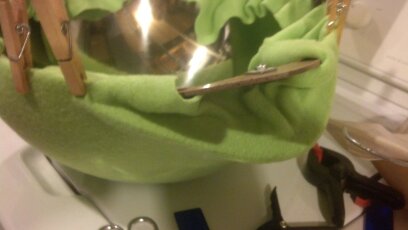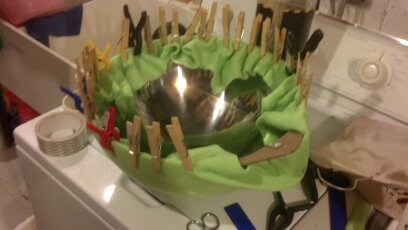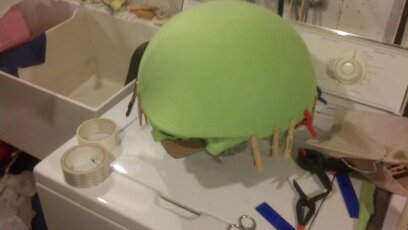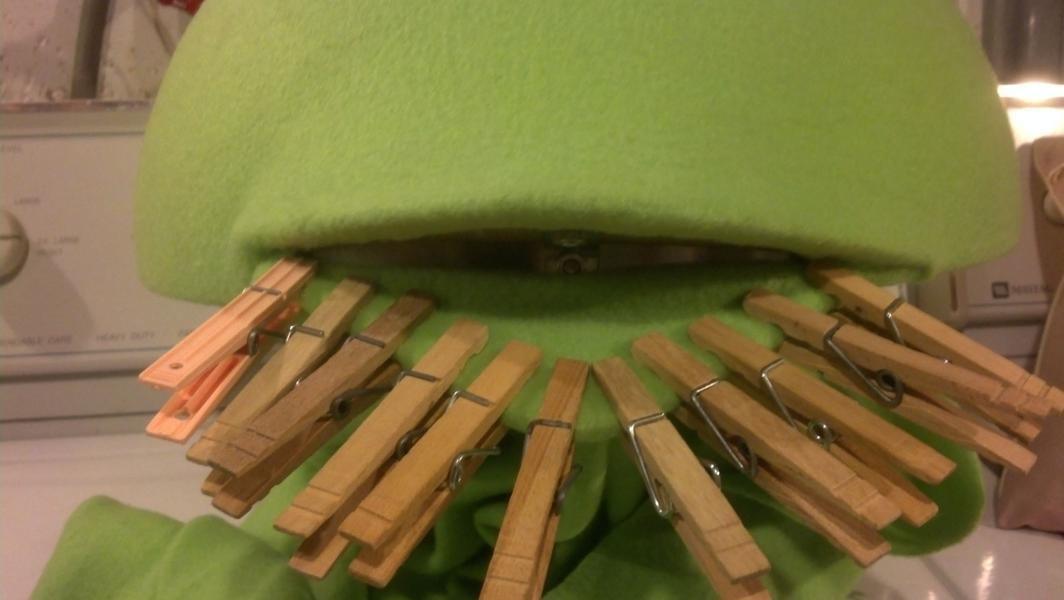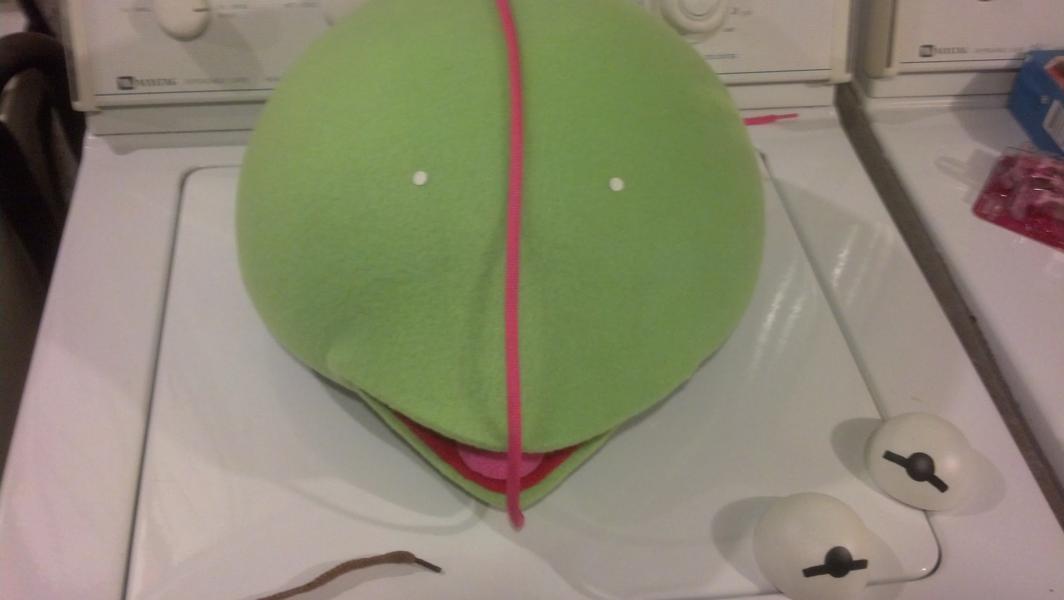 The eyes are a clear 2 piece ornament,
coat buttons, rubberbands, glue and spraypaint.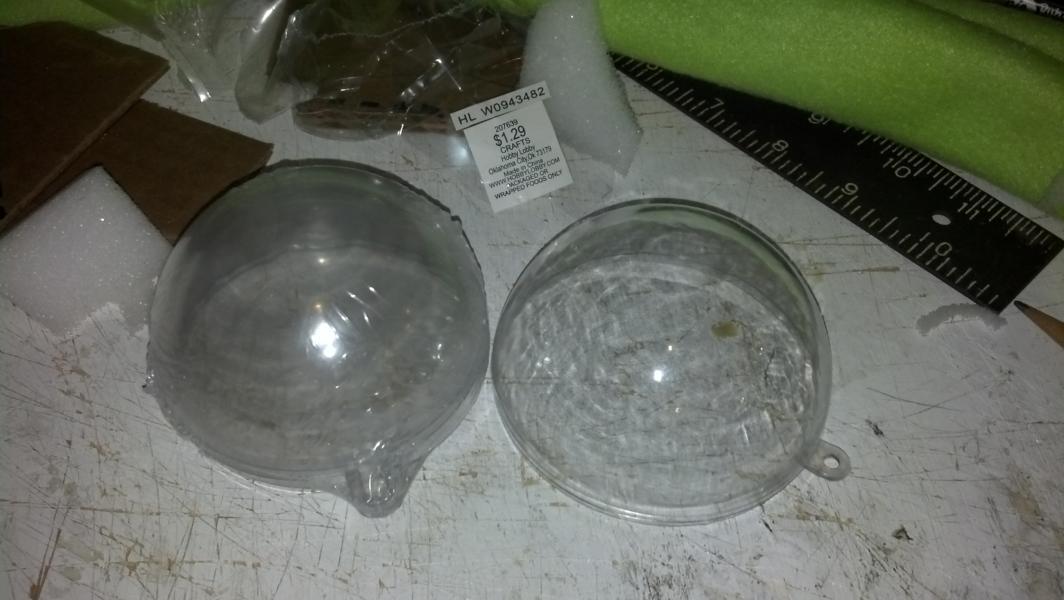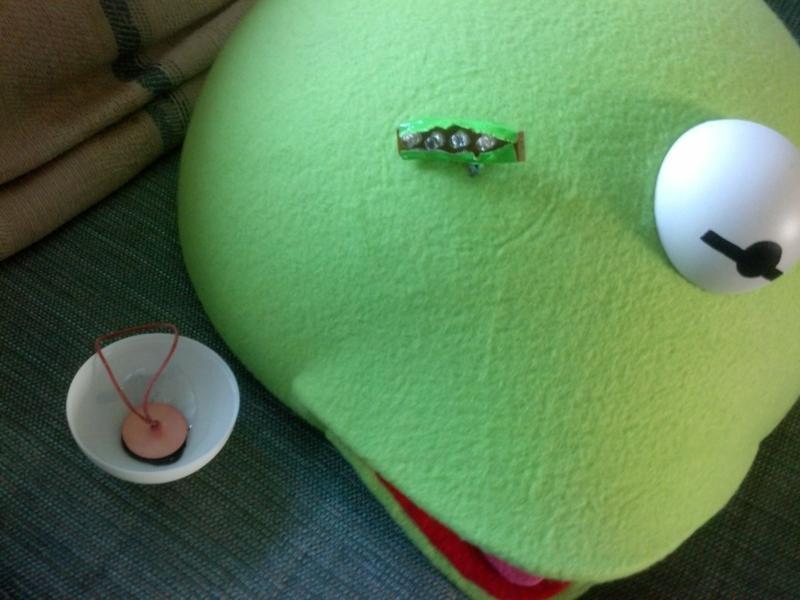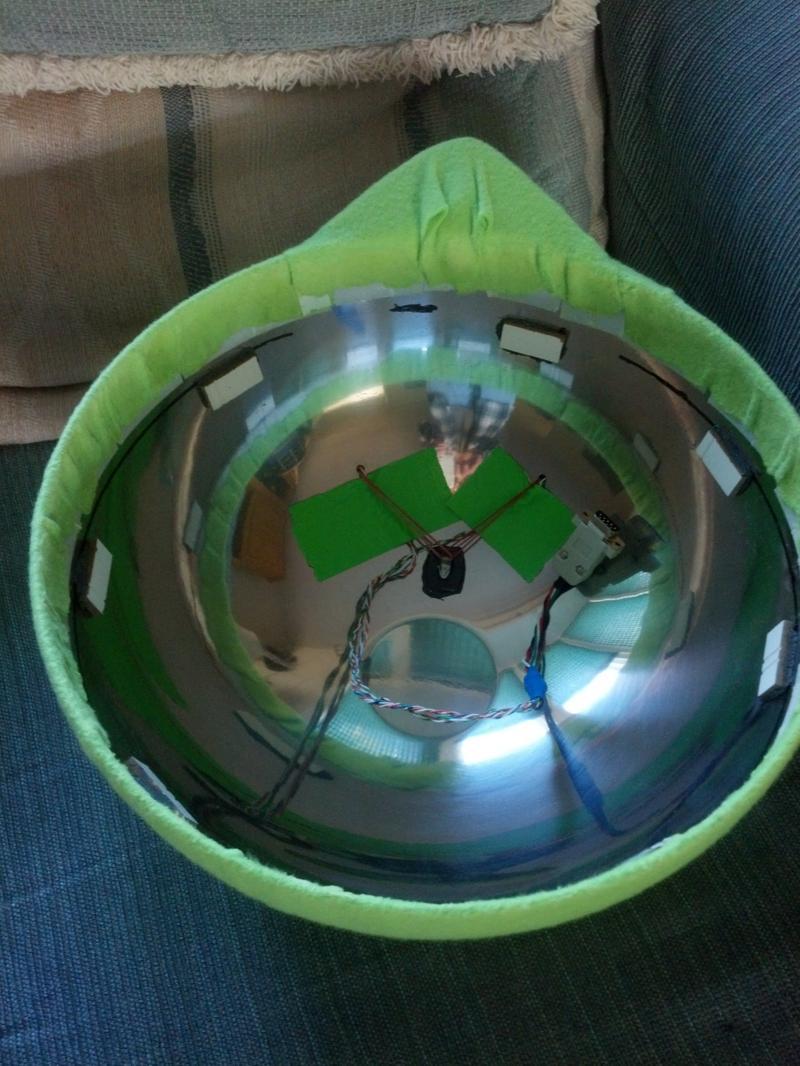 Contact Us

return to Dalek Nigel's homepage
#kermitdalek
Kermit the Frog and all Muppets characters are trademarks of The Muppets Studio, LLC. Sesame Street characters are trademarks or copyrights of Sesame Workshop.
We do not profit from or sell anything related to Kermit or the Muppets. Nigel the Purple Dalek was built by us solely for our own enjoyment.
We do not sell Daleks! Dalek is a copyrighted trademark of © BBC / Terry Nation 1963. Licensed by BBC Worldwide Limited.
This page and all pages of snarpco.com Copyright (c)2016 by Chris Adams. Blah, blah, blah.