---
We had a most excellent time at C2E2 2014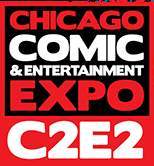 Nigel was 1 of only 39 contestants accepted in the
C2E2 Crown Championships of Cosplay
competing for $10,000 in prizes.
We didn't win, but it was an awesome show.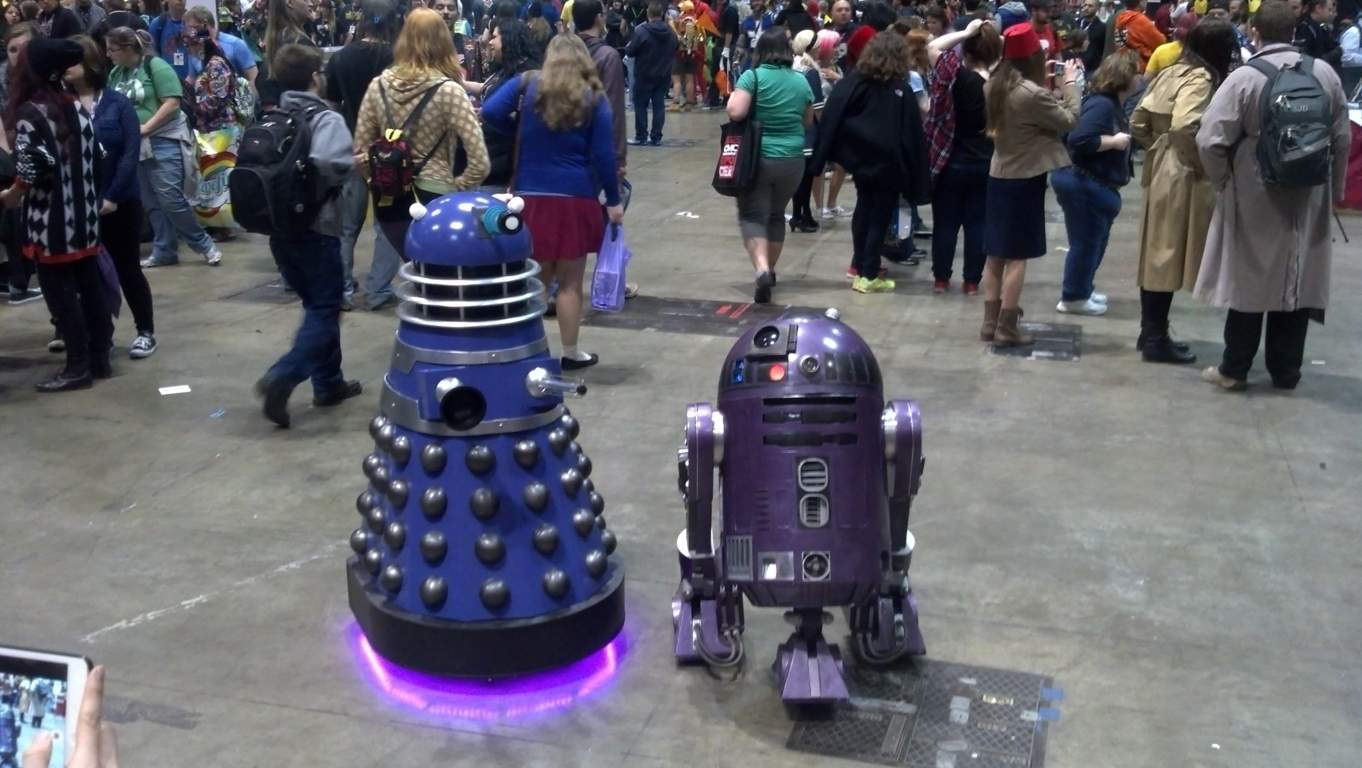 "C2E2 with a purple R2D2" (say that five times)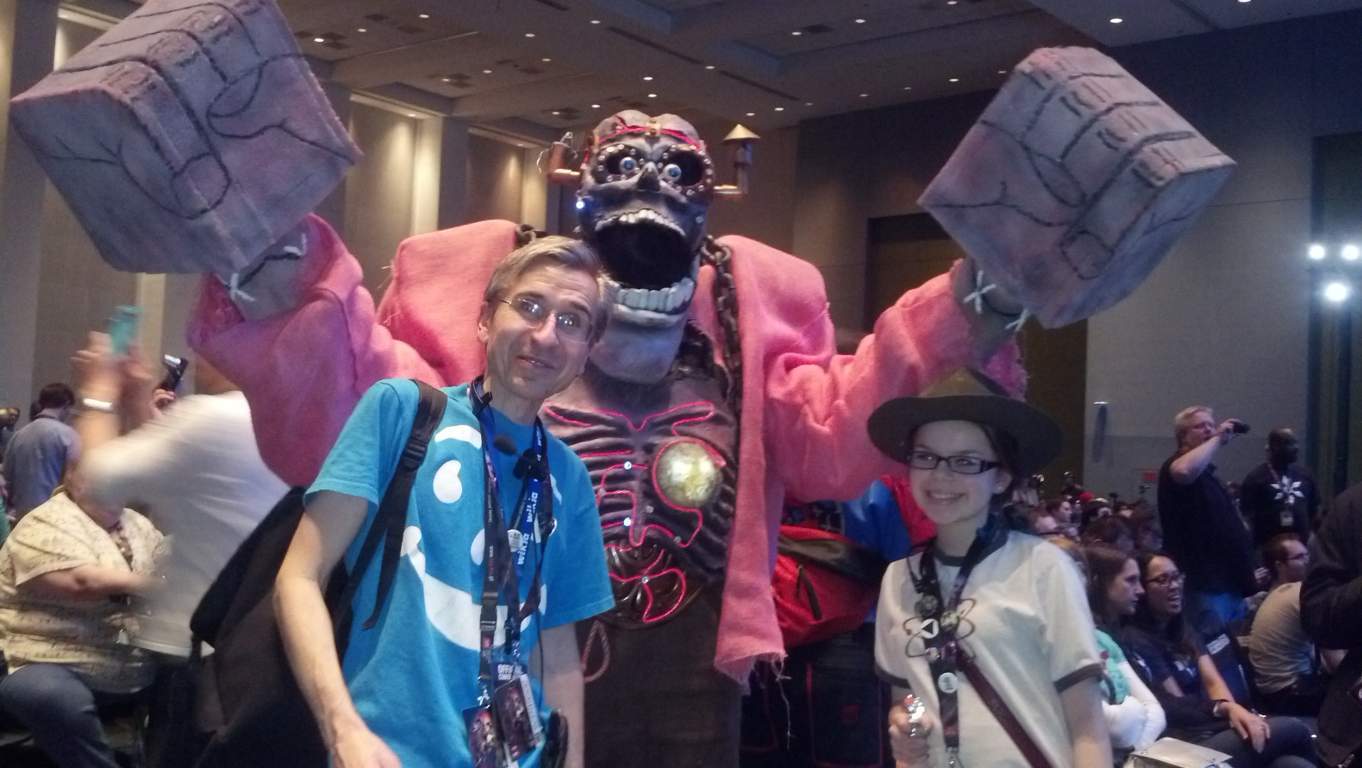 Frankenberrie was there! and Carl Grimes... and a skinny guy in a Kool-Aid shirt...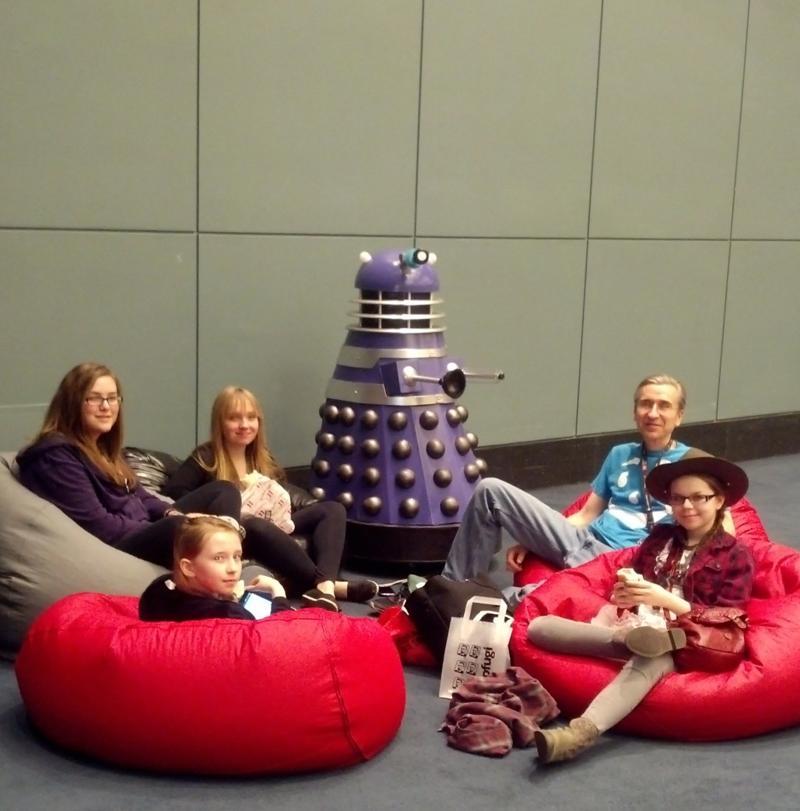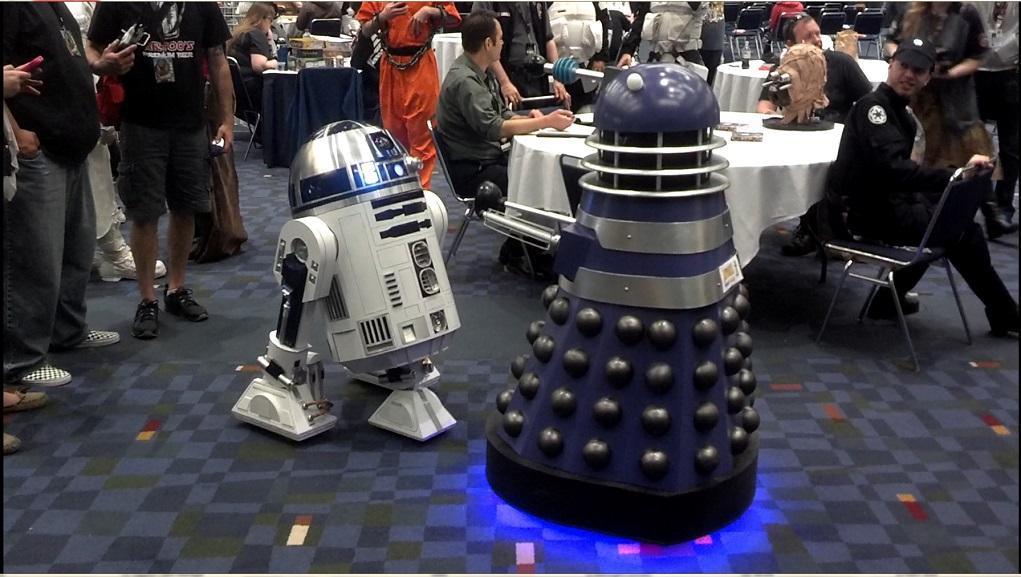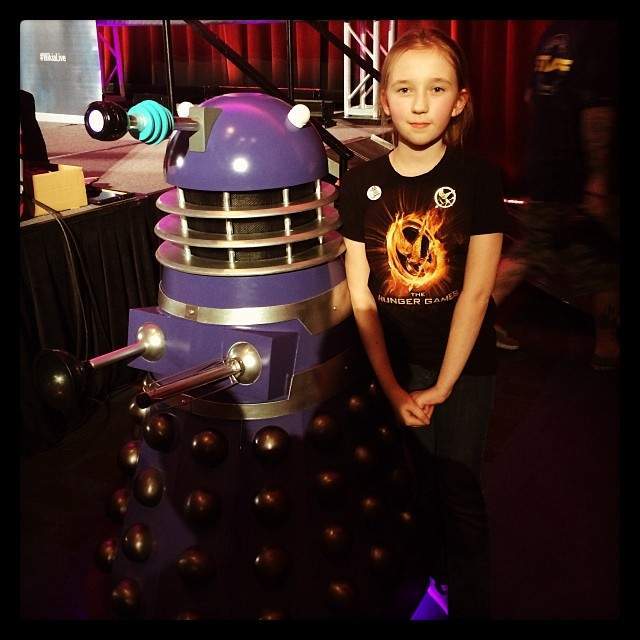 Vote for Barbara as Nigel in the FAN VOTE!! Please!!!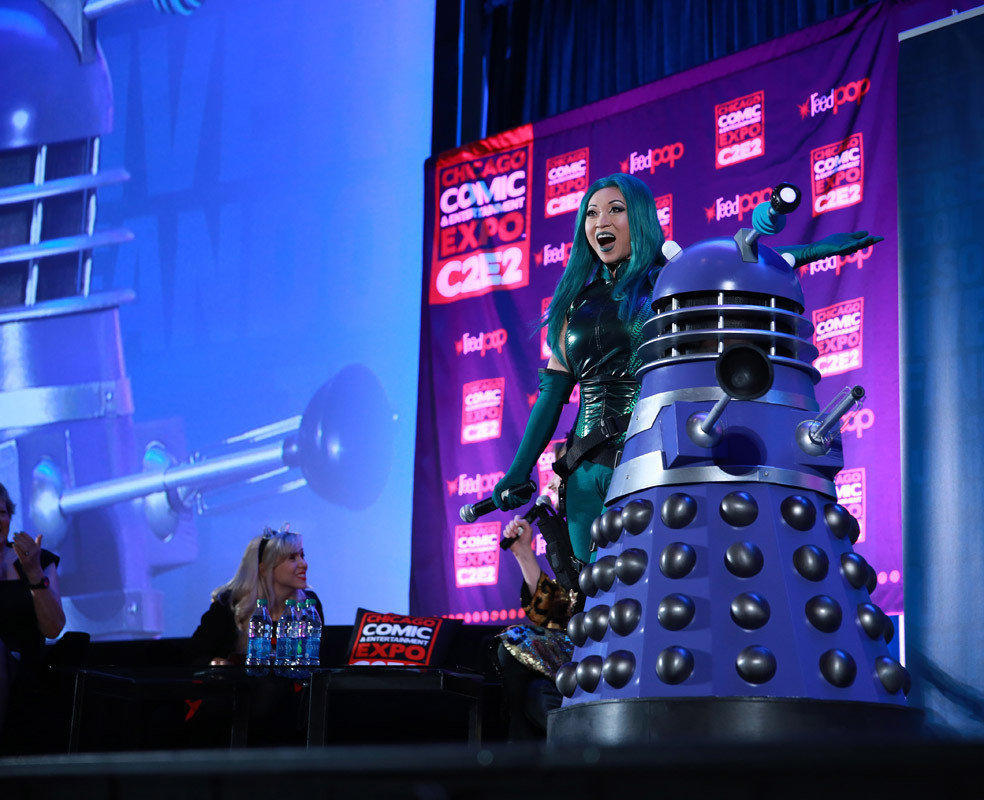 Barbara (and Nigel) on stage with Yaya Han (photo by John J. Kim / Chicago Tribune)
See Barb and the other contestants here
and we're mentioned in this Chicago Tribune article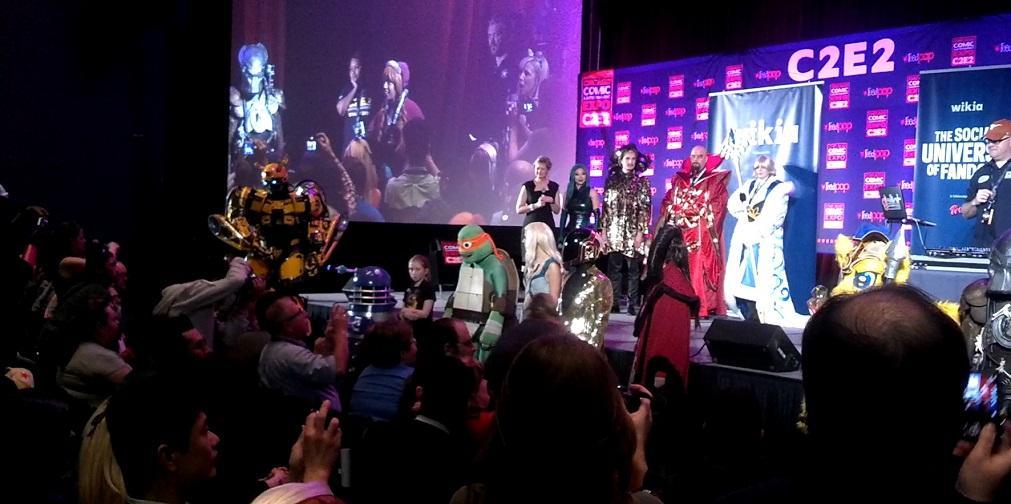 ---
return to Dalek Nigel's Past Events
Nigel the Purple Dalek was built by us solely for our own enjoyment. We do not sell Daleks! Dalek is a copyrighted trademark of © BBC / Terry Nation 1963. Licensed by BBC Worldwide Limited. This page and all pages of snarpco.com Copyright (c)2014 by Chris Adams.