K-9 and Nigel with Chibots!
September 26-27, 2015
Wisconsin State Fair Park
Wisconsin Expo Center Hall A.
(The best address for your GPS is: 8200 W Greenfield, West Allis, WI 53214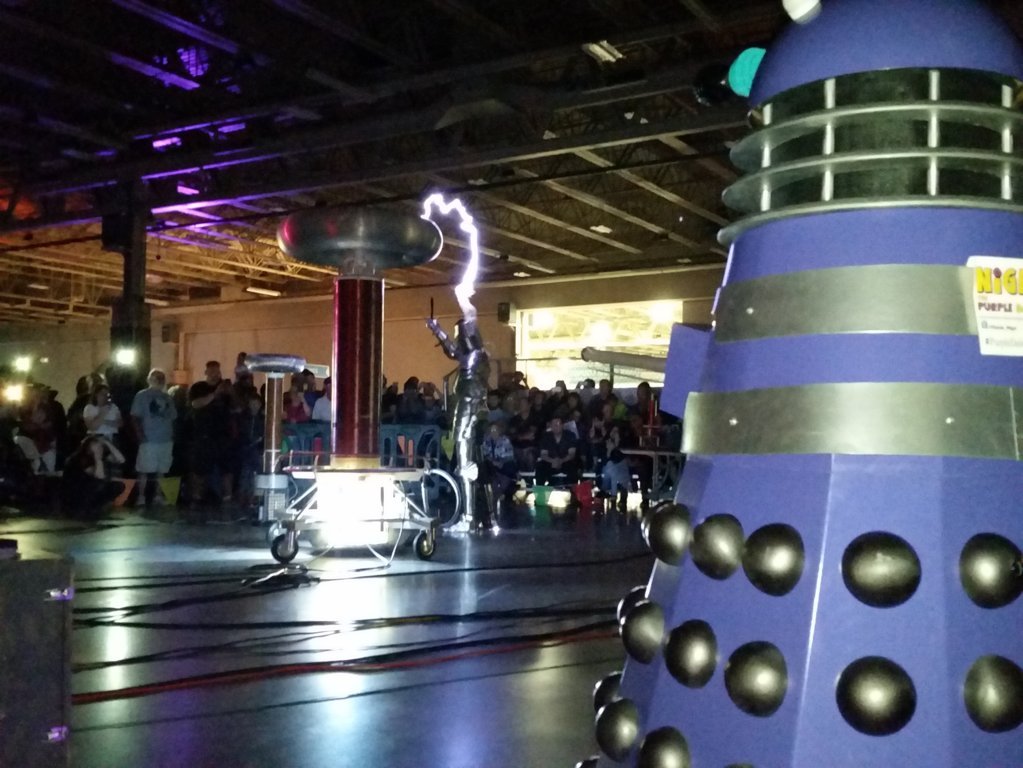 Nigel has front row access to the knight battling an 8 foot Tesla coil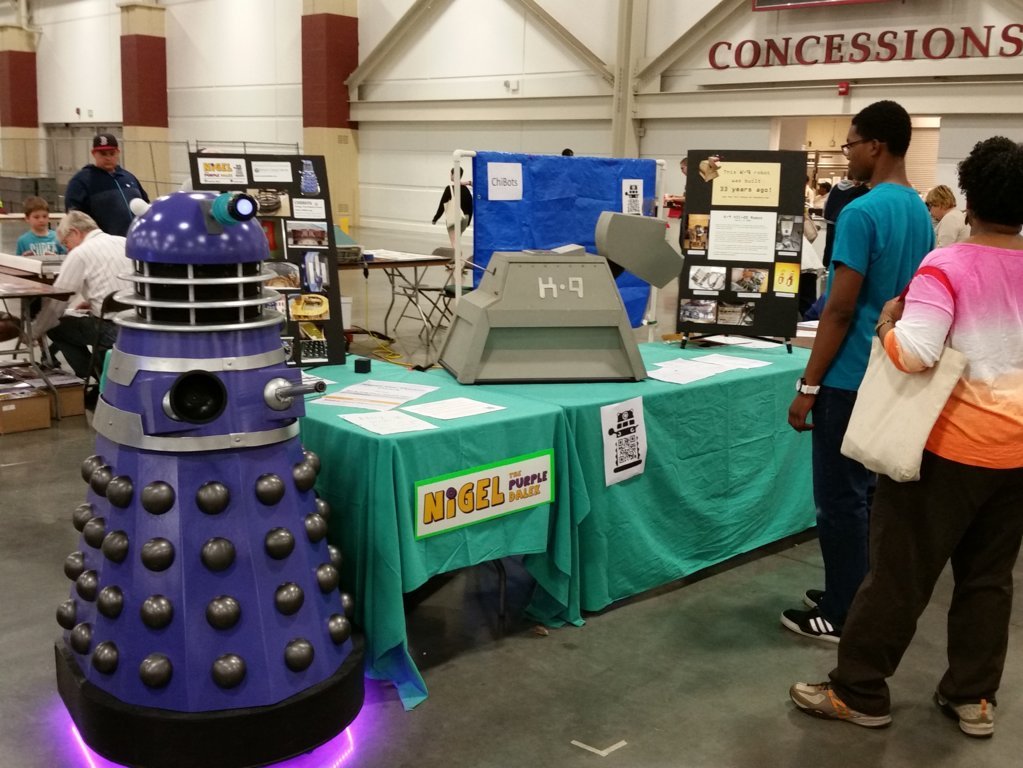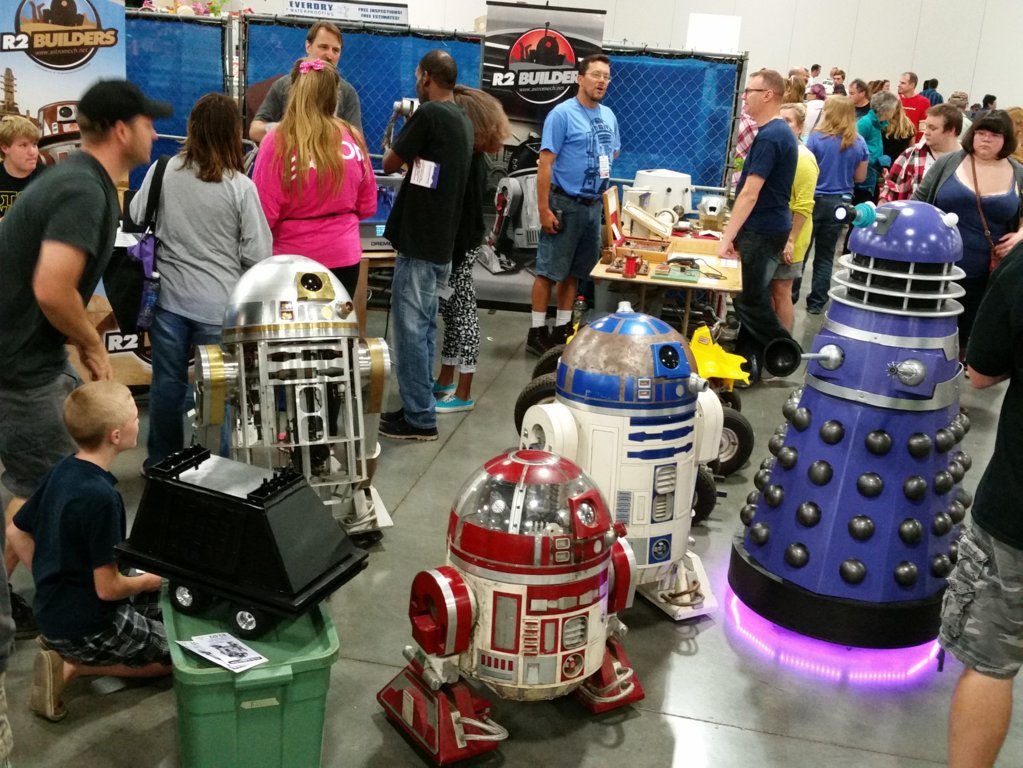 Which droid is in control?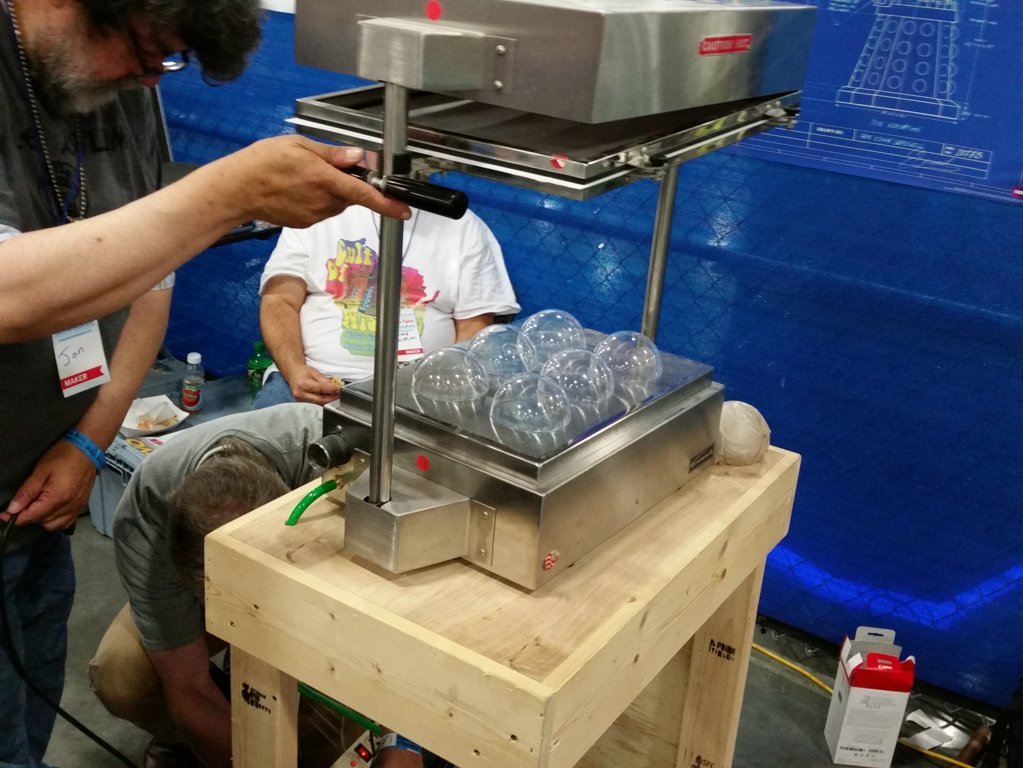 Milwaukee Makerspace's "Dalek Asylum" was here making Daleks
return to

Dalek Nigel's Past Events
Nigel the Purple Dalek was built by us solely for our own enjoyment. We do not sell Daleks! Dalek is a copyrighted trademark of © BBC / Terry Nation 1963. Licensed by BBC Worldwide Limited. This page and all pages of snarpco.com Copyright (c)2014 by Chris Adams.